Farshad Rostambek, EA
Principal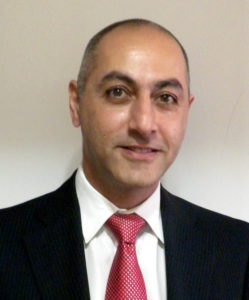 Specializations and Work Experience
Farshad specializes in developing, implementing and monitoring tax management strategies.
His goal is to provide small businesses, entrepreneurs and individuals with everything they need to make financial decisions effectively and efficiently.
Prior to starting his own firm, Farshad held key tax positions with several other public accounting and wealth management companies.
In early 2003, he founded North Bay International Investments, Inc. (NBI) and was hands-on managing every aspect of NBI from raising capital to analyzing and bidding on investment deals and managing projects
Farshad is a federally authorized tax practitioner empowered by the U.S. Department of the Treasury to represent taxpayers for audits, collections and appeals.
Farshad graduated from New York University with a Bachelor's degree in Economics. He furthered his studies in Accountancy by attending Clarion University to complete the CPA qualifications.